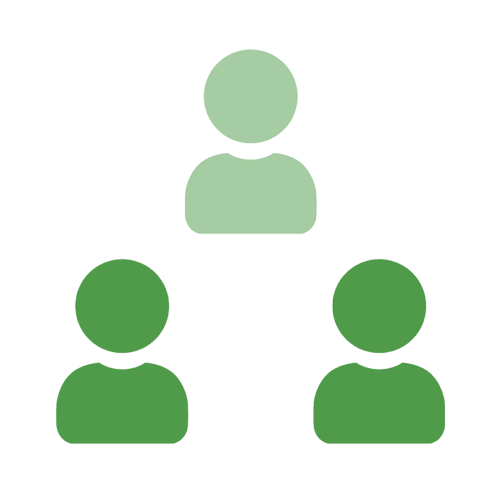 Where people meet, there will be conflicts here and there. The automatics that we have developed across our lifetime can lead to dynamics that are destructive and negatively impact or prevent efficacy. They can even antagonize people and promote conflict. In our experience such a process is mostly accidental and not done on purpose. Nevertheless it happens and impacts the togetherness of all involved, leads to diminished well-being and sometimes even physical discomfort.
Occasions for mediation could be:
Gestörte Zusammenarbeit zwischen Mitarbeitern,
Disturbed cooperation between coworkers
From leader to colleague as well as leader to leader
Professional differences lead to emotional dynamics
Mobbing-like situations or mobbing accusations
Blockage of information and corresponding accusations
Accusations of discrimination
Conflicts cannot be resolved through bilateral conversations
Avoiding possible legal battles for example between shareholders
Between the CEO and the board
Generational conflicts for example in company succession or between generations in a company
Mediation is a clearly structured process which serves the purpose of clarifying conflicts so that the involved parties can work together effectively (again) and they can reach their common goals together. It is the job of the mediator to create an anvironment which allows the involved parties to engage in conversation with a good feeling.
Mostly the mediation begins with a conversation clarifying the task with all involved, and if the mediation is ordered by the company, also with the employer. The first agreement of the mediation is the understanding of a common goal of the different sides engaging in mediation. The relevant aspects are identified in conversation with the mediator and highlighted by both sides. History can be explored and clarified, reciprocal interaction is discussed, the resulting dynamics can be reviewed and cleared up, interests and backgrounds examined - this is the level on which sustainable solutions and agreements are made.
A mediation normally ends with clear agreements and strengthened occupational bonds. We are happy to provide advice how you could use a mediation process.
For conflicts within a team we offer team-mediation.